Advantages of security fog protection
Stop burglary, theft, robbery, assault and vandalism
Gives you peace of mind
Minimises potential loss
Low risk enables lower insurance premium
Recommended by police and insurance companies
Harmless fog and leaves no damage
No need for other alarm systems or security devices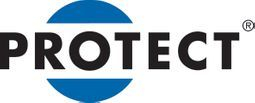 Fully Integrated
Fully integrates with your Intruder/Panic Alarm, warnings and activations are handled through your monitoring company.
Suits Many Spaces
Designed for use in all retail environments. Small, Medium and Large premises Fog Cannons are available.
Instant
Constantly ready, protected area immediately begins filling upon activation giving staff critical seconds to get to safety.
Maintenance
We run a regular service programme to ensure your equipment remains in good working order.